CUSTOMER GALLERY
The Myr Tree
The Myr Tree is the winner of the Love Your Forest competition and a part of the newly launched recycling campaign in the Forest of Dean. #LoveYourForest is run in collaboration with local employer Suntory Beverage & Food GB&I (Ribena, Lucozade, Shweppes), Forest of Dean District Council, Forestry England, Foresters' Forest, and Forest of Dean & Wye Valley Tourism.
The purpose of this sculpture was to visualise the passage of time by imitating the tree's 'growth rings'. Each ring on this tree stump represents how many years the different materials take to biodegrade. For example, one plastic bottle takes around 450 years to decompose in nature - an oak tree would grow up to 2 metres in diameter in that time. The term 'MYR' stands for 1 million years – which is how long it takes for glass to biodegrade if left in nature.
The Myr Tree is now on display at the Beechenhurst visitor centre until November 2020, and will be touring around the Forest of Dean towns and visitor centres over the coming months.
All litter encapsulated in the sculpture was found at the Forest of Dean. The colourful rings were cast using the Glass Cast 50 and the Curl pigments. The rings are cast on a reclaimed industrial cable drum.
ABOUT DOROTA GRABKOWSKA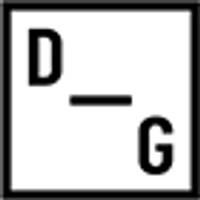 Dorota is a multi-disciplinary designer, artist and entrepreneur, working across graphic, product and spatial design.
Born and raised in Wrocław, Poland, she moved to the UK in 2006 to study Design and Applied Arts. In 2016, she received the Women in Innovation Award from Innovate UK in and was recognised as one of the 'Most promising female entrepreneurs' by Innovate UK in July 2017.
Dorota is also the creator of the interactive installation art 'What Made Me', which has drawn attention from all over the world and has been commissioned by TEDx events, BP, Interac Canada, Tent Rotterdam, PlusX amongst other brands.
---
CONTACT INFORMATION
| | |
| --- | --- |
| Website | www.grabkowska.com |