Walnut and Resin Bar Top
by Manor Wood Designs
This stunning Walnut and epoxy resin Bar-Top was designed and handmade by Andy from Manor Wood Designs.
Made using a beautiful live-edge slab of Walnut, cast alongside resin sections in Metallic Grey using GlassCast 50 before a clear coat of GlassCast 3 was applied to give the incredible high gloss finish all over.
It truly is one of a kind with it's unique curved design, thanks for sharing Andy.
---
About Manor Wood Designs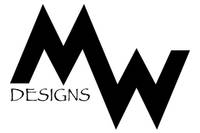 I have been designing furniture from dead standing trees for many years - this includes me felling the trees, milling and storing the timber for up to 5 years before starting to use the material in furniture.
I came across a fantastic English Walnut tree and after storing for many years it had large shakes and cracks. A friend of mine Chris Horne, who works with composites bracing yachts, cars etc. on the Isle of Wight, saw me working with the walnut and suggested a resin instead of traditional bowties and filler I was using.
I came across GlassCast now called GlassCast 3 and started experimenting with it. My son recommended that I put a video on youtube and in just a couple of months it had £1.8m views. This led me to talk to Easy Composites about a new product coming called GlassCast 50, I have never looked back, the way I see wood has changed for ever ...
---
Connect with Manor Wood Designs
---
Products Used
These are the Glasscast Resin products used to make this project
---
Similar Projects in the Gallery