'Straight Six' Coffee Table
by Out of Our Tree
The 'Straight Six" coffee table was created by Den from Out of the Tree.
Made from English oak, elm, ash and some upcycled Brazilian mahogany. The table contains 140 individual pieces of wood and 202 metal components and has a resin and burr oak base with a toughened glass top.
Den is always looking to use other materials to complement and enhance his pieces and for the first time on this table he used Glasscast 50 Casting Resin pigmented with Copper Metallic Shimr powder to make the base look like the oil bath of an engine.
'It certainly won't be the last time I use this product as I was extremely pleased with the result' said Den. Thanks for sharing your work with us Den - It's amazing!
---
About Out of Our Tree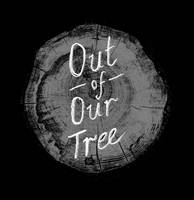 I worked for many years as an electrical engineer in heavy industry but my passion has always been for making unusual pieces for family and friends. Based in North Essex, I started Out of Our Tree in 2012. I make handcrafted pieces for weddings, gardens and homes out of British hardwoods. I've done several shows around the country and have been on television and radio and I just love bringing people's ideas to life.
---
Connect with Out of Our Tree
---
Products Used
These are the Glasscast Resin products used to make this project