CUSTOMER GALLERY
Multicolour Resin Countertop
Tee created this amazing and very funky countertop using GlassCast 3 Resin and various pigments.
The design was completed by producing a huge piece of resin art on to existing countertops - pouring the different colours using layering, blending and design techniques to create a seamless pattern over the worktop and the rolled edge.
Thanks for sharing your project Tee - it's so bold and colourful!
ABOUT INTEERIOR DESIGNS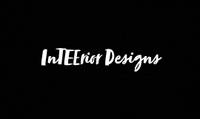 Since being a teenager, Tee has been addicted to beautiful homes and loves Interior Design and when not to busy with work-life likes to create projects at home.
Tee says 'I like to be different and I like having different things no one else might have. Resin allows you to experiment. It's amazing stuff - I wish I'd known about it 30 years ago!
---
CONTACT INFORMATION
| | |
| --- | --- |
| Website | www.inteeriordesigns.co.uk |