CUSTOMER GALLERY
Dandelion Pyramid
This project was a recent custom order involving a dandelion seed head for Rick from Resin for Rick.
The customer wanted to see if I could perfectly preserve one for them as they symbolise a lot of hope and wishes to them.
Using a silicone pyramid mould, silver glitter and GlassCast 10 Resin poured in layers over a 12 hour period to perfectly and gently encapsulate the dandelion.
It stayed in perfect shape and looks amazing, the resin is super clear - thanks for sharing it with us Rick!
ABOUT RESIN BY RICK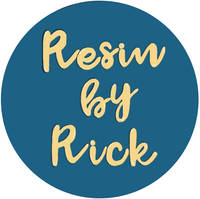 Rick from ResinbyRick first got into working with resin last year after falling very ill. Whilst recovering he had a lot of time on his hands and came across a company making river tables. More research followed and not long afterwards he purchased his first kit of GlassCast Resin to try.
After a few practice runs he made a coaster set which someone bought instantly, and since then he has never looked back!
Rick realised quite quickly he needed to launch his Esty Shop and social media pages which have had really positive feedback.
Making a lovely variety of personalised products, from coasters to wall hangings to custom designs; most of which are done with Glasscast10 as it is a dream to work with!
---
CONTACT INFORMATION
| | |
| --- | --- |
| Facebook | www.facebook.com/resinbyrick |