CUSTOMER GALLERY
Floral Resin Castings
Nichola creates beautiful castings with GlassCast Resin which she pours into moulds and uses to encapsulate dried, preserved flowers and in some pieces incorporates quotes and names.
Thank you for sharing your work, it's beautiful!
ABOUT ELLA SOPHIA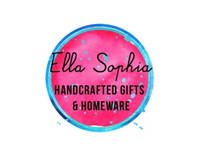 The pandemic lockdown gave Nichola the time to rediscover her creativity and led to to the discovery and new found love of resin crafting!
Working as a Scientist and then mixing chemicals and experimenting to make things feels not so different from the day job!
Favourite pieces include wildflowers which is a close second passion! Nichola along with her husband and daughter spent this year reintroducing native wildflowers and improving a local neglected pond for biodiversity.
Selling the resin crafts helps to fund purchasing plants from CuramFyvie a specialised local wildflower nursery. Creating, seeing flowers bloom and nature thrive has resulted in the opening of an Etsy shop, Ella Sophia Designs where you can find Nichola's resin creations.
Nichola uses Glasscast Resin as it has amazing clarity and is super easy to use guaranteeing great pieces every time.
---
CONTACT INFORMATION
| | |
| --- | --- |
| Etsy | www.etsy.com/ellasophia |