CUSTOMER GALLERY
Resin Hearts by Bea_utiful Creations
Using clear GlassCast 10 & 50 casting resins, Bea preserves dried flowers and encapsulates them in these beautiful resin castings along with shells and various pigments and inks.
These beautiful resin hearts include delicate flowers and shells with alcohol inks to create the ocean effect. The hearts can be laid like paperweights or displayed free standing.
Thank you for sharing your work with us Bea, they are stunning as always!
ABOUT BEA-UTIFUL CREATIONS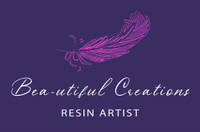 Bea hails from Lancashire and got into working with Resin purely by chance after coming across a picture of a preserved flower online.
By following some resin groups on the internet and researching and gathering information, Bea gained enough confidence to give it a try.
It was a steep learning curve, but a very enjoyable one.
---
CONTACT INFORMATION
| | |
| --- | --- |
| Facebook | www.facebook.com/Bea-utiful-Creations |