CUSTOMER GALLERY
Wood and Resin Side Tables, Coat Rack and Charcuterie Board
These amazing projects were handcrafted by Tom using a range of wood, GlassCast 50 Resin and metallic pigments.
Blue dining table was made using an Oak slab with Elm legs using a mix of blue and white metallic pigments to ceate this incredible table.
The Charcuterie Boards were made using and Elm slab with purple and teal metallic pigments to give the chameleon effect and an Oak slab with pink and purple pigments.
The beautiful Coat Rack was a pairing of Oak and deep blue metallic pigment and the final table show a Black Walnut slab with a mahogany and copper powder pigments.
Thank you for sharing your stunning work!
ABOUT TOM'S WOODDITIES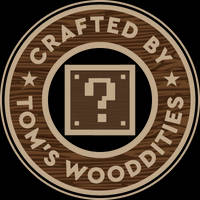 Tom Barnes of Tom's Wooddities started his resin journey around 2-3 years ago. After seeing a post on Facebook one day that showed a blue resin river table, he was instantly hooked and set out to build a table for his wife using those materials.
Fast forward to the present, and he has been fortunate enough not only to realise that dream, but to also turn it into a commercial venture where he makes custom resin pieces for clients through his company.
The thing Tom likes most about working with wood and resin is that the medium helps preserve most, if not all of the wood used. It is an opportunity to capture a piece of nature in the most unique and beautiful way, and use parts of the tree otherwise destined for the chipper to make a piece of beautiful, functional furniture.
---
CONTACT INFORMATION
| | |
| --- | --- |
| Website | www.toms-wooddities.co.uk |